BusinessPlansPro
We focus on nicely designed, wellbuilt & highly secured
web, mobile and e-commerce applications.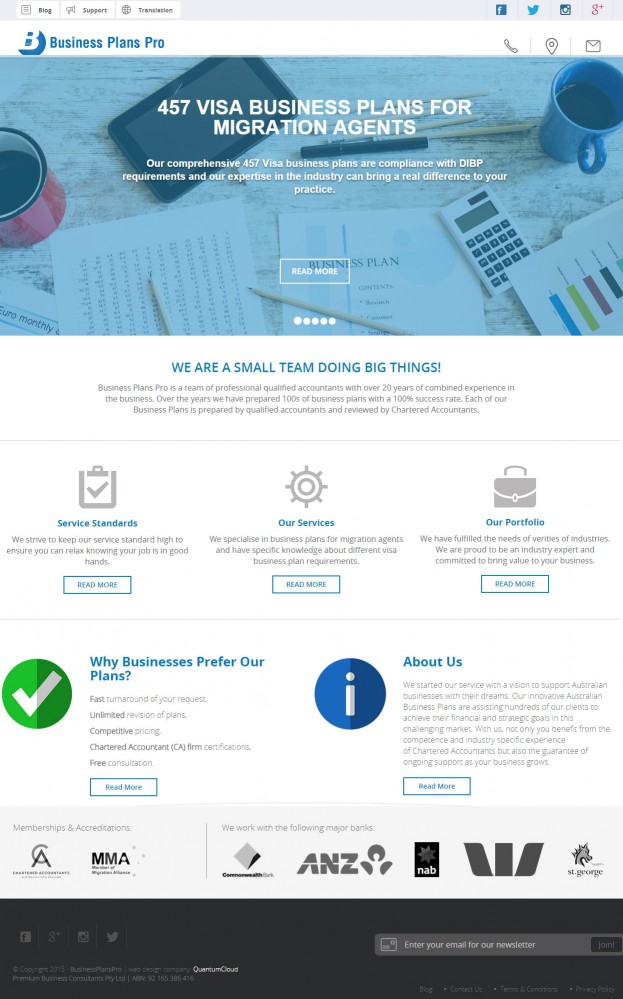 BusinessPlansPro
Client:  BusinessPlansPro
Technology Used:
HTML5, CSS3, Javascript, jQuery
PHP, MySql
CMS: WordPress
Responsive Web Design Technique
Completion Time:
3 Weeks
What WEB.COM.BD Did:
Business Analysis
New, Custom Web Design and User Interface
Responsive Web Design
WordPress Customization
Search Engine Optimization (SEO)
About the Business:
Business Plans Pro is a team of professional qualified accountants with over 20 years of combined experience in the business. Over the years we have prepared 100s of business plans with a 100% success rate. Each of our Business Plans is prepared by qualified accountants and reviewed by Chartered Accountants.
– See more at: http://www.businessplanspro.com.au/