Personal website for Dr Tanveer Ahmed
We focus on nicely designed, wellbuilt & highly secured
web, mobile and e-commerce applications.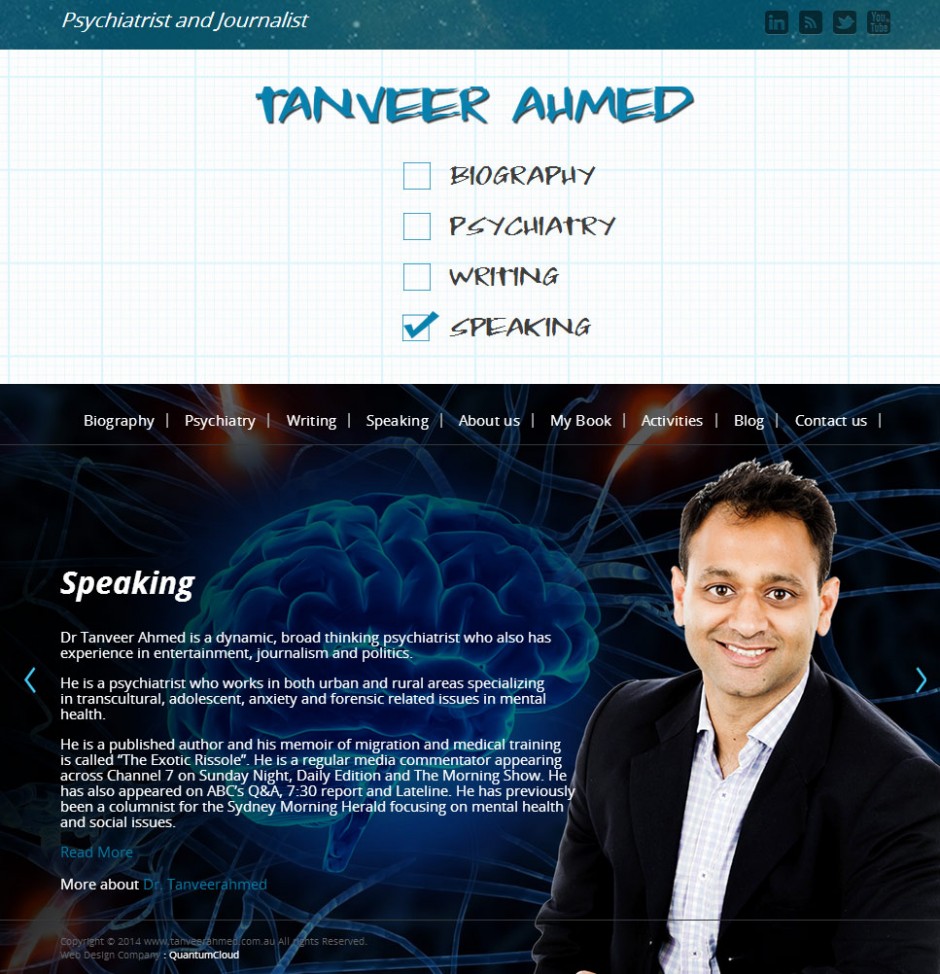 Personal website for Dr Tanveer Ahmed
Technology Used:
HTML5, CSS3, Javascript, jQuery
PHP, MySql
CMS: WordPress
Responsive Web Design Technique
Completion Time:
4 Weeks
What WEB.COM.BD Did:
New, Custom Web Design and User Interface
Responsive Web Design
WordPress Customization
Search Engine Optimization (SEO)
About Dr Tanveer Ahmed:
Dr Tanveer Ahmed is a psychiatrist, author, local councillor and media commentator. His first book is called "The Exotic Rissole" and is published by New South. He was elected to Canada Bay Council as a local councillor in September 2012.
He is an appointee to the Australian Multicultural Council. He is a contributor to the Channel Seven program "Sunday Night". He has previously been a columnist for the Sydney Morning Herald and an SBS television cadet journalist. He has also performed comedy, co-hosted a prime time game-show and appears in various media.
– Website: http://www.tanveerahmed.com.au/