Rad Travel
We focus on nicely designed, wellbuilt & highly secured
web, mobile and e-commerce applications.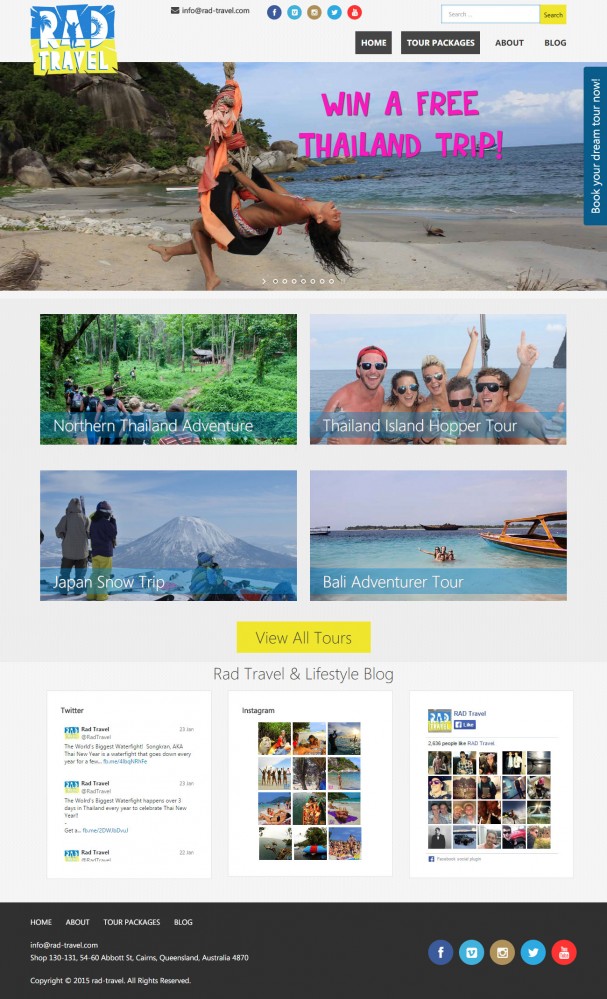 Rad Travel
Technology Used:
HTML5, CSS3, Javascript, jQuery
PHP, MySql
CMS: WordPress
Responsive Web Design
Completion Time:
6 Weeks
What Web.com.bd Did:
Business Analysis
New, Custom Web Design and User Interface
WordPress Customization
RWD Implementation
About the Business:
Rad Travel is about the adventures you experience with the people you meet and the memories you create with them; so get out here and start creating with us. Rad Travel tours open doors leading you to the rest of the world and all it has to offer. Rad Travel laid back approach allows you to personalize your tour exactly the way you want it. Make lifelong friends, chill out on the whitest beaches, party like a maniac, dive into clear waters, shred down stellar mountains, explore ancient temples and caves, climb waterfalls, it's all there for you. So start checking off your bucket list!.