Ultra Web Media
We focus on nicely designed, wellbuilt & highly secured
web, mobile and e-commerce applications.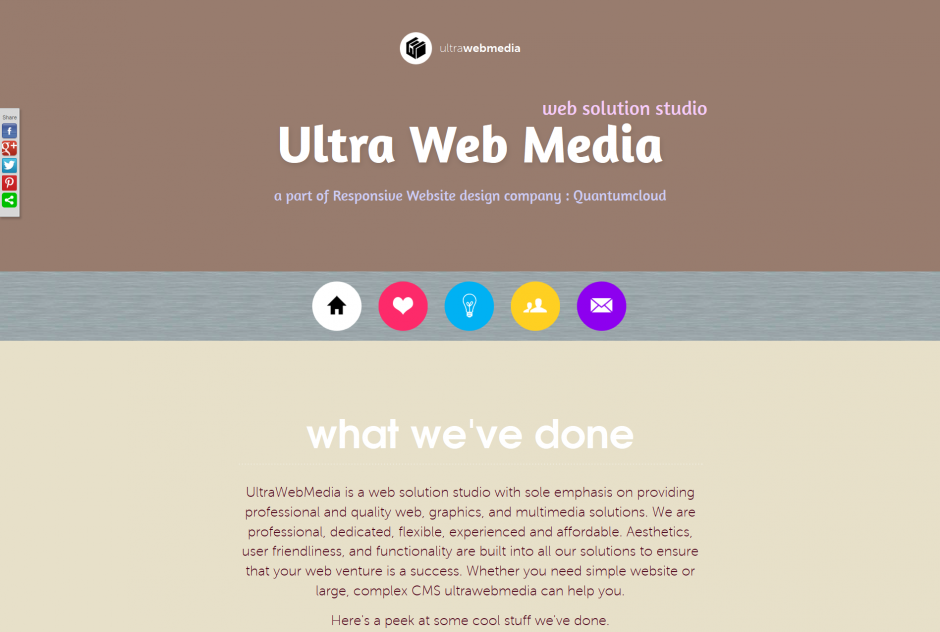 Ultra Web Media
Technology Used:
HTML5, CSS3, Javascript, jQuery
Parallax Design
Responsive Web Design
Completion Time:
2 Weeks
What web.com.bd Did:
Business Analysis
New, Custom Web Design and User Interface
Parallax Interface
RWD Implementation
About the Business:
UltraWebMedia is a web solution studio with sole emphasis on providing professional and quality web, graphics, and multimedia solutions. We are professional, dedicated, flexible, experienced and affordable. Aesthetics, user friendliness, and functionality are built into all our solutions to ensure that your web venture is a success. Whether you need simple website or large, complex CMS ultrawebmedia can help you.
– Website: http://www.ultrawebmedia.com/