About Us
Intuitive Design + Functional Website + Rapid Support = New SuperPower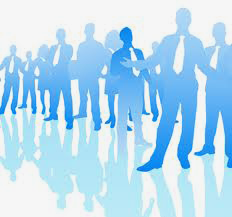 WebComBD is the one of the leading web design companies located in Dhaka, Bangladesh. We were established in 2006 and 22 people strong. We are defined by our continued drive to be the very best that we can be. We have pools of talent that is looking for opportunities to exceed expectations through win / win solutions .
Beautiful, functional, profit bringing website design and development are our key strengths. We also provide SEO, online marketing and mobile application development services. The LAMP stack is our favorite playground. We have built over 900 sophisticated websites and portals for global clients in US, UK, Germany, Middle East, France, Oman, Australia, Canada, Hong Kong in last 7 years.
Started in March 2006 with three people and few clients today we have over 20 fulltime employees and our number is expanding by the day. We have completed over 150 projects for customers across the globe. It is our beginning that has contributed to our growth and success today.
Some of the best minds and talents of the country are a part of our team. We have a good balance of creative designers, web developers, business analysts, customer service representatives and sales and marketing professionals. We work together in dedicated skill and knowledge pools like the technology pools, content pool, web analytics pool and the development pool. The motto of pools is to excel in areas like research, training, developing, maintaining processes and offering consultancy services in their respective domains.
We have been working on a variety of projects on different platforms. But ask what we enjoy the most and what we are best at, it is PHP/MYSQL and simple but effective web designs. Through the years of our experience we have nurtured and sharpened our skills to evolve as an expert development hub for php/mysql programming and open source script customization.