Best SEO Company in Bangladesh
Intuitive Design + Functional Website + Rapid Support = New SuperPower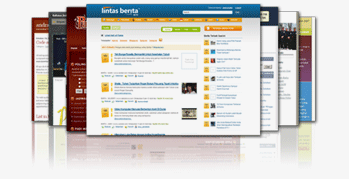 Gone are the days when we used to find a business we need from Yellow Pages. Goolge, Bing, Yahoo etc. have taken the place and having a stunning website alone is not enough these days if your website is not ranking high on these search engines when your potential customers are searching for a business similar to yours. Your website is up 24/7 365 days a year. But can your customers find it when they need your services? If your website is not search engine optimized then it very well not exist. You need to get your website ranking on the first page of Google for relevant keywords when your prospective users are searching for it. Otherwise, these customers will be going to your competitors. Having the best products or services is not sufficient. Nor will it guarantee success for your business. You need online marketing by professional SEO specialists to get your business noticed online with the people who matter for your business. As a professional SEO Company in Bangladesh, WebComBD helps your website rank higher in search engines result pages (SERPS) and get noticed which in turn increases your brand visibility and sales.


Let us help you with our 5 point SEO strategy:
Keyword Analysis: We do extensive researches and find out multiple keywords that are realistic to achieve and increase your leads
Content Generation: WebComBD can help you create valuable contents for your website that are share-able and not spams and brings incoming links naturally.
Website Architecture: We do not make one page to rank – we make many and create the website architecture in a very search engine friendly manner so every page is crawlable and fits in a logical hierarchy.
OnPage Webpage Optimization: Diversification of anchor text, Meta Title and Description tags, Structured Data, Internal linking, Avoiding over optimization, Canonical tags etc. are all integral pasts of on-page SEO works but they get neglected a lot by most SEO companies. We pay special attention to them. And because we also possess the necessary technical prowess, you do not have to run errands between your web design company and SEO company to get things done.
Building Incoming Links: We develop link-baits in conjunction with your team and give out links and get links from other websites so your website has a natural and organic link profile.
Convinced? Choose one of our SEO price packages that matches your requirements and budgets to get started now!