CRM Service On the Go
Intuitive Design + Functional Website + Rapid Support = New SuperPower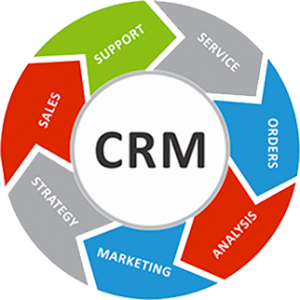 Our hosted CRM solution provides a unique opportunity for start ups and mid to large size businesses get ahead of the competitions. qCRM is an award-winning Customer Relationship Management web based application that is enterprise-ready and provides all the features to maintain and grow your business and customer relationships.
qCRM Workflow
qCRM's workflow module is an efficient, powerful, and flexible tool. It delivers advanced capability to streamline and automate repetitive tasks freeing users to focus on selling and servicing customers. qCRM users can model business processes and design flexible automated actions that are triggered to run at anytime
qCRM Sales
Model your sales pipeline easily and rapidly. Free your sales people to do the high value selling you pay them to do, not the low value administration they hate. Produce beautifully designed Quotations, control your pricing strategies, make sure your Contract renewals are always serviced and make sure that every lead is followed up quickly and professionally. Easy to use with powerful impact.
qCRM Portal
Customer self-service is no longer a dream. It's a snap. Manage all your customer issues through an easy to setup and use website. With secure login controlled from qCRM, your service teams will be instantly notified of customers issues and your customers will know as soon as their issues have been dealt with. Free your customer service team to do the hard yards of solving customer problems, not the hard slog of interpreting and recording the problem.
Contact us for a demo and low monthly cost to avail our Hosted CRM service. The service runs under your own domain name and customized with your logo and corporate theme.
qCRM is extensive and it has all the features you need:
Sales Force Automation
Opportunity Management
Contact Management
Account Management
Forecasting
Outlook Plug-in
Mobile Solutions
Marketing Automation
Multi- Channel Campaigns
Campaign Manager
Email Marketing
Web-to-lead forms
Lead Management
Marketing Analytic
Support Automation
Self Service Portal
Case Management
Inbound Email
Knowledge base
Bug Tracking
Report & Dashboards
Business Intelligence
Sales Trends
Case Reports
Dashboards
Customers Profiles