Johnny Soles
We focus on nicely designed, wellbuilt & highly secured
web, mobile and e-commerce applications.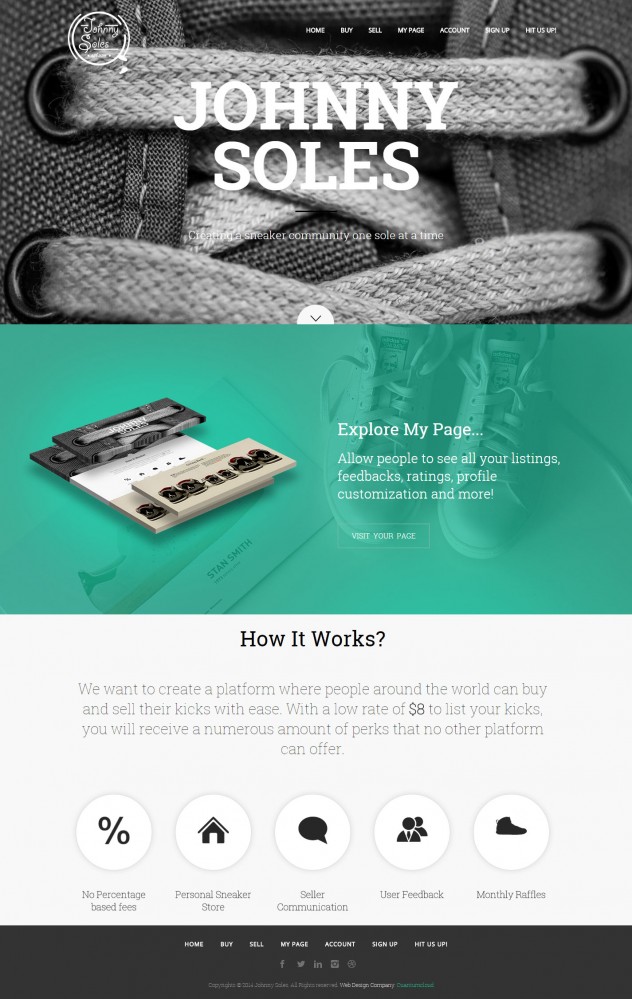 Johnny Soles
Technology Used:
HTML5, CSS3, Javascript, jQuery
PHP, MySql
CMS: WordPress
Responsive Web Design Technique
Completion Time:
4 Weeks
What Web.com.bd Did:
Business Analysis
New, Custom Web Design and User Interface
WordPress Customization
RWD Implementation
Search Engine Optimization (SEO)
About the Business:
Johnny Soles want to create a platform where people around the world can buy and sell their kicks with ease. With a low rate of $8 to list your kicks, you will receive a numerous amount of perks that no other platform can offer.